These Claws are our recommendation for sensation play.
The shortest, sharpest, most precise Claws in our range - these are sure to bring delight to the seeker of intense touch. Just like when a tiny kitten sinks it's needle sharp claws into you, these allow you to give that kind of touch! Gently teasing, your receiver will know how sharp they are without you needing to drive the point home. For those who like a little less bite, the tips can easily be rounded with a nail file or fine sandpaper, but these start out SHARP.
These Claws have been designed specifically for sensation play. They are the shortest of our offerings (relative to the finger size) and offer a higher level of control over the exact position of the tip. Feedback from our users included many words like "WOW", "YES" and "WANT"! If you are looking for a sensation toy specifically, consider these.
They come in 4x standard sized sets and are also available made to custom sizes. Pricing varies for custom sets, and can be provided based on more information from you. Please see the "Sizing" page for more detail and a printable sizing guide.
Black standard sets are generally kept in stock and ship on the next business day. Custom sizes and colors are made to order and dispatch within 1-2 weeks.
**Please note - No kittens were harmed in the making of these Claws, they do NOT come from real kittens. We didn't think we needed to say it, but it seems we do!
Customer Reviews
06/04/2022
Anonymous

Australia
I recommend this product
Good colour and condition, they're cute :D
Almost all of them fit perfectly, except for the thumb which kept falling off.
04/28/2022
Anonymous

United Kingdom
I recommend this product
Amazing!
I have two sets of 5, and I use my claws on my partner, as well as in pictures for my NSFW work online (find me on twitter @moon_claws). They look amazing and feel great. My only complaint is that the extra small was slightly too large for me, so I had to wrap them in embroidery floss to make them fit my fingers snugly enough.
04/24/2022
Anonymous

United States
I recommend this product
Wife Approved!
Light and very sturdy. The thumb was a bit oversized but a foam sticker works to fill in the gap.
03/28/2022
Anonymous

Australia
I recommend this product
Amazing Sensations
Used these and felt not only a sense of primal focus but also an awareness of being able to access a completely different style and mode of touch.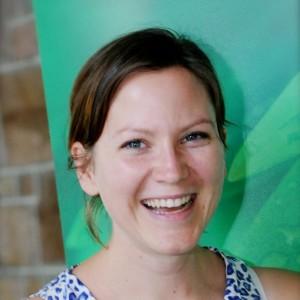 E
03/01/2022
Emma

Australia
I recommend this product
Delicious
I love the kitten claws. They're precise, beautiful colours and a delicious scratchy sensation.
03/01/2022
Priscilla

Australia
I recommend this product
Simply amazing!
Great quality and such a unique product!
02/16/2022
J

Australia
I recommend this product
Will make you want more...
These are AMAZING! quality is superior to anything else we have tried. Super sharp and super fun! Dont be thinking these will just be another cheap blund mass made toy. We will be back to complete our collection and try the metal claws next :) Size guide is very accurate but as stated these can be modified slighty if a little too big or small